Call us today to book our duct cleaning services. Don't forget to ask about our web exclusive special offers!
Interhome Office Duct Cleaning Creates Clean Air for a Healthy Work Force
Are the people in your office suffering from never ending colds and flues, migraine headaches, asthma and sinus infections? Did you know that indoor air quality and your office's HVAC performance can affect productivity?  Interhome Office Duct Cleaning is an obvious solution to this problem. Interhome's Office Duct Cleaning service has trained and NADCA certified duct cleaners serving Toronto, , Mississauga, Markham, Vaughan, Brampton and across the GTA, since 2004.  Our office duct cleaning professionals are fully qualified skilled technicians with years of experience in delivering quality duct cleaning services for commercial office HVAC systems.
The intake and output of clean healthy air are determined by how clean and efficient the duct system is. An office ductwork system is constructed to distribute airflow from its HVAC equipment to the entire office building. Air is drawn from the whole building into the furnace and air conditioner where it gets cooled or heated and then forced back through the air ducts into the office spaces.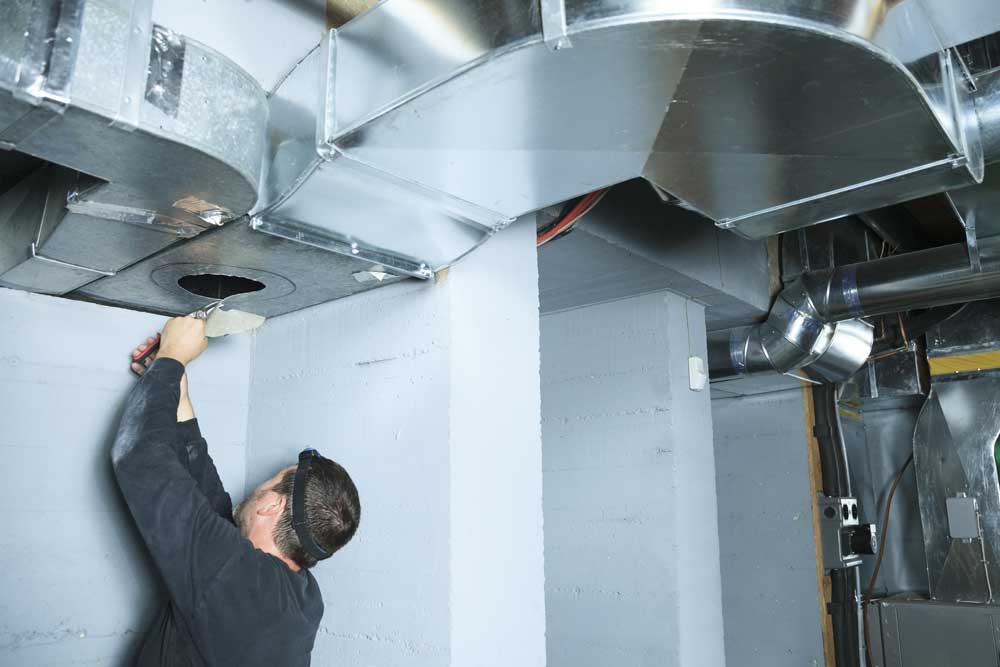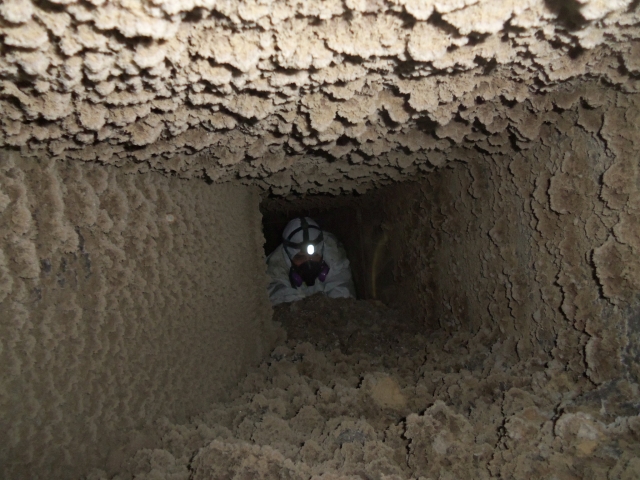 Office air contaminants including air born cold and flu bacteria bind to the dirt and dust that settle inside office air ducts.  Contaminated air flowing through the ducts from the forced air furnace and air conditioner circulates back into and throughout the office placing your office workers at risk of continuous reinfection. Not only the cold and flu bacteria resides inside dirty ducts. Other office air contaminants may include toxic off gassing from office furniture, office equipment, mold, and pest droppings. Interhome's office duct cleaning including sanitization and deodorizing removes these contaminants.
Interhome Office Duct Cleaning experts will safely vacuum up the dirt, dust and air contaminants that settle in the ducts of your heating ventilation and air conditioning system.
Interhome uses the latest technology in duct cleaning equipment like agitators, air wands and digital imaging equipment. Interhome's latest truck-mounted industrial duct cleaning vacuums have an output of 240 PSI of pressure. These duct-cleaning vacuums create powerful dynamic suction to clean all sizes of ducts and vents.
Our technicians send snake cameras into the ducts to examine their condition in 3 dimensions.  They use these images to determine the most effective course of action.
Your satisfaction is paramount to us. Interhome Duct Cleaning has built its fine  reputation on our customer's satisfaction. Our priority is to provide superior duct cleaning service that is delivered with expert skill, attention to detail, and professionalism.
Safe clean air for your commercial office property is our priority. We offer fair and reasonable prices with flexible payment options. We do not under-quote our prices and give you incomplete service just to get our feet in your door.
We are a family owned and operated business. Every single day we take pride in our work. We offer quick and easy booking 7 days a week from 8am to 8pm
Have any questions?
Give us a call today at 416-834-6454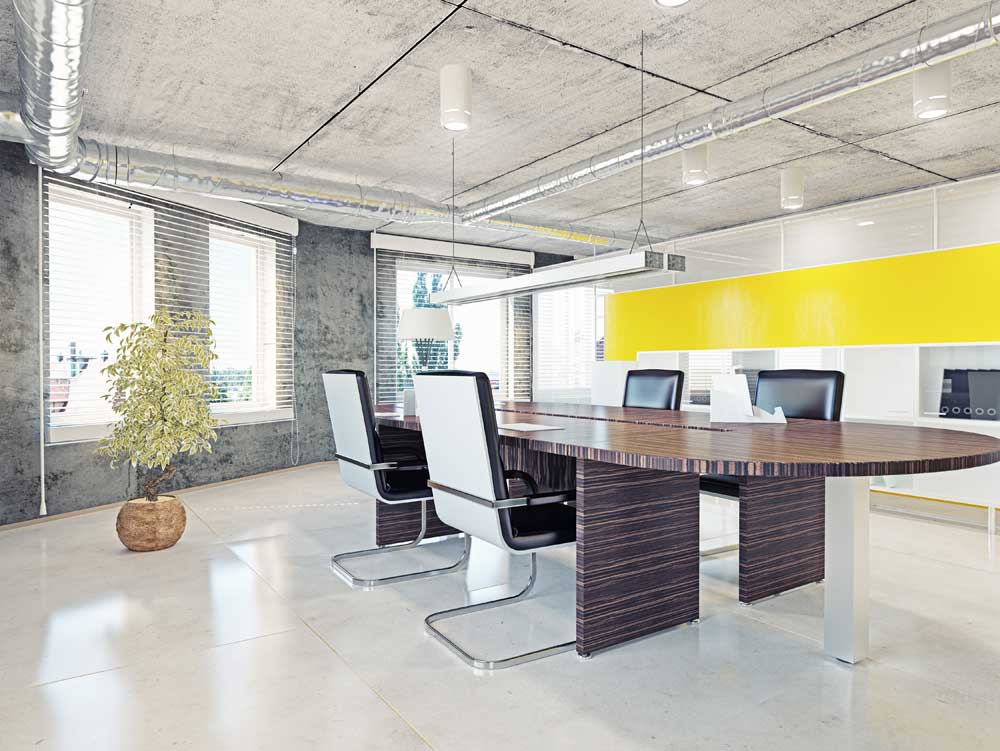 Why choose us?
Our company pays special attention to the details of every project to ensure the complete satisfaction of each client. Providing exceptional customer service is what we aim for.
Interhome was referred to us by our neighbour. They arrived on time, their service was professional, they did detailed work and even found a leak from one of our duct pipe which they sealed. I would hire them again.
Mary Demarco
I have used Interhome Duct Cleaning a couple of times through the years. They do a good job and they leave the house exactly as they found it, spotless.
Paul Grant
After our months long renovation we decided to have our ducts and vents cleaned to remove any dust and debris that found its way into the vents. The Interhome crew was friendly, showed us on the camera before and after the cleaning and overall we were very happy with their service. Definitely I will recommend to friends and family.
Christine Burke
Both my kids suffer from asthma and our doctor suggested that it would be worth having our HVAC duct cleaned and replace our filters too. I am happy I found Interhome, John was very informative on the phone and when he came with the crew he explained everything thoroughly and the process was painless.
Laura Kotsos
We contracted Interhome Duct Cleaning for our commercial property downtown Toronto. The assessment and recommendation process was eye opening to say the least. They honored their contract, stayed on time and were mindful of our budget. Would recommend.
Stephen Power